From Evin for Woman, Life, Freedom: 6th Journey, 8-10 March 2023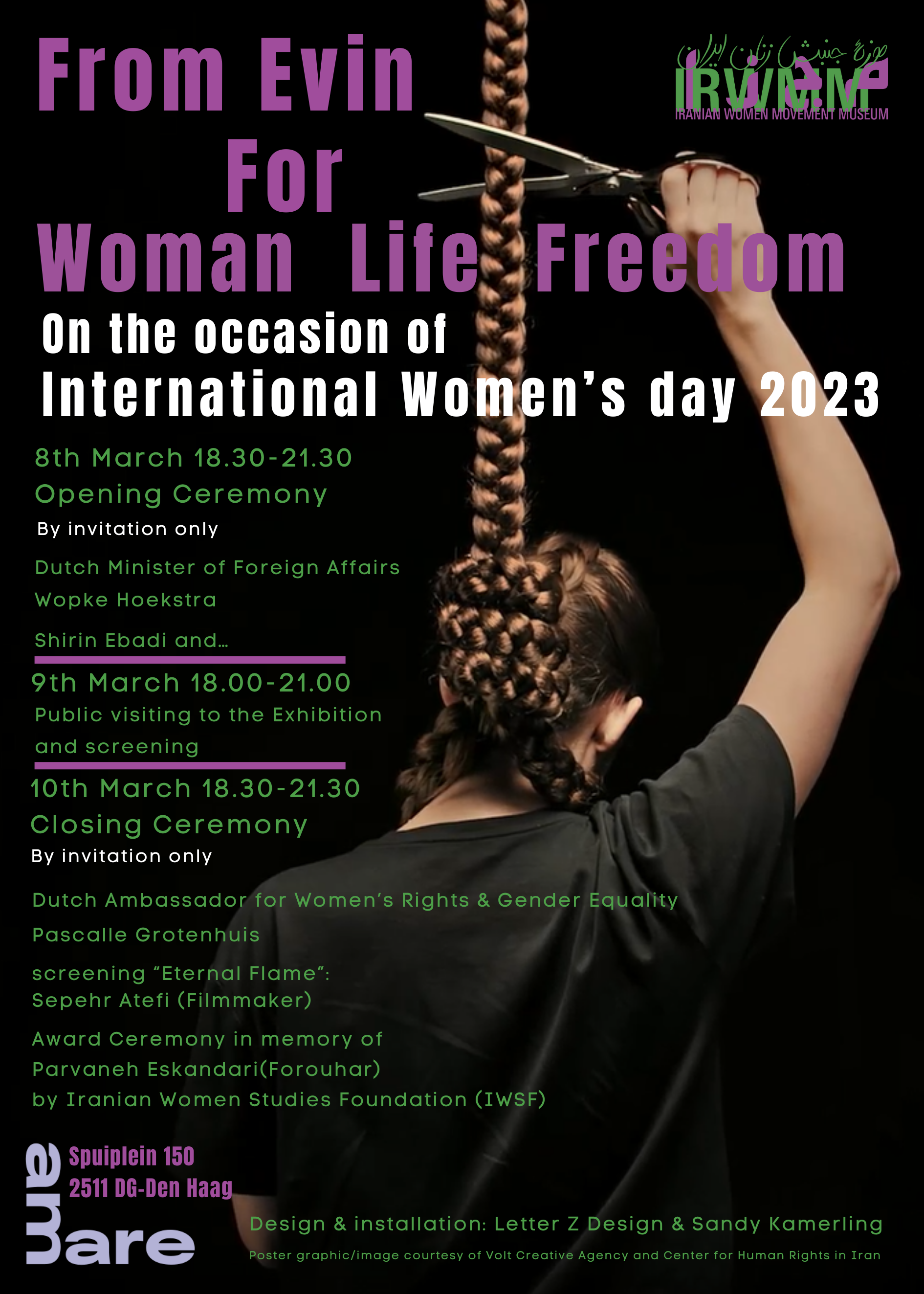 On the occasion of International Women's Day 2023, the Iranian Women's Movement Museum(irwmm.org) was showing "From Evin for Woman, Life, Freedom" at Amare, The Hague. It was inspired by the many efforts in the Evin's women's ward to join the struggle of the 'Woman, Life, Freedom' movement on the street. The exhibition helped to develop a better emotional understanding of and connection with the issues facing the women activist prisoners incarcerated in Evin, because of their peaceful struggles for freedom. The walls surrounding Evin Prison cannot prevent the shared struggle occurring on both sides, in the prison and on the street. We are trying to embody the solidarity of 'Woman, Life, Freedom, whether in prison, on the streets, or in diaspora.
Preparing and Installation day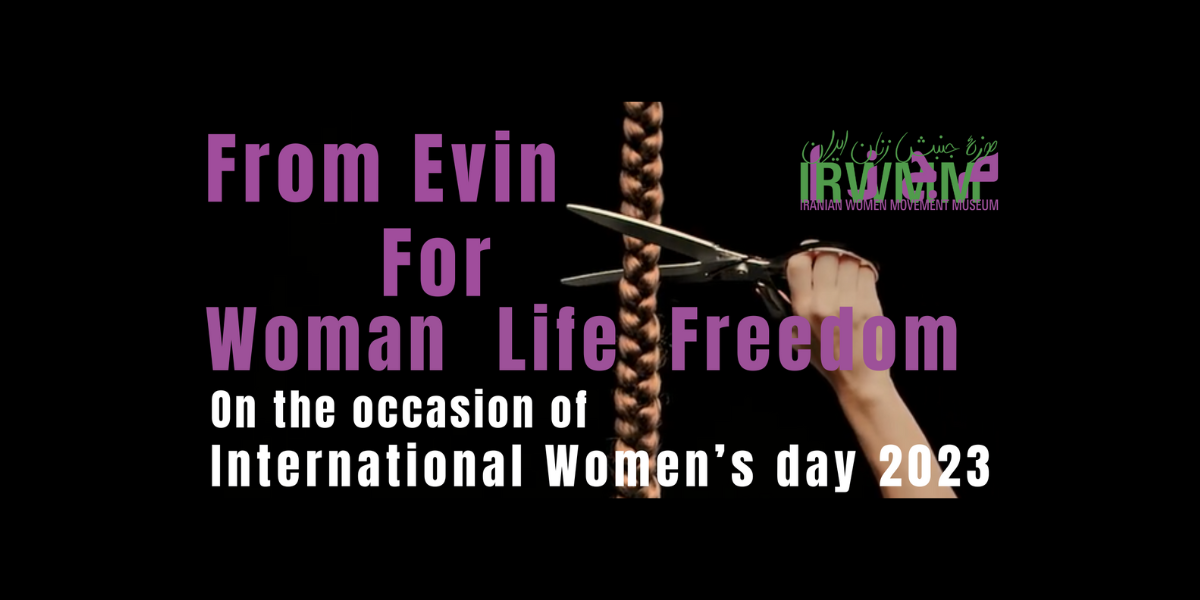 نمایشگاه سه روزه «از اوین برای زن، زندگی، آزادی» در لاهه هلند به کار خود پایان داد
هم‌زمان با صد سالگی برگزاری مراسم روز جهانی زنان در ایران، دست‌ساخته‌های ۳۱ زن زندانی در اوین برای سه روز در معرض دید عموم قرار گرفت. در دو مراسم جداگانه گروهی از اعضای دولت و سنای هلند ضمن اعلام همبستگی با مبارزه‌های جاری زنان ایرانی به ایراد سخن پرداختند. در شب پایانی که به پروانه اسکندری(فروهر) اختصاص داده شد، او به عنوان زن برگزیده سال معرفی گردید.